Belvedere Restaurant at the Royal Łazienki is a perfect place for the organisation of corporate parties. The image of the restaurant, developed over many years of its activity, will raise the profile of every event. From the very first moment, the unique décor of the New Orangery combined with the beautiful surrounding park create an unforgettable atmosphere.
The interiors of Belvedere make it possible to organise corporate parties and events such as galas, holiday meetings, business mixers, breakfasts and press conferences, banquets, cocktail parties, and meetings promoting a brand or a product. We also invite you to out business lunches and dinners that will meet the expectations of even the most demanding clients.
Our extraordinary menu authored by Chef Tomasz Łagowski together with the remarkable interiors designed by Borisa Kudlička guarantee an unforgettable experience.
We can hold events event up to 350 guests.
Please contact our Sales Department, which will prepare your individual offer: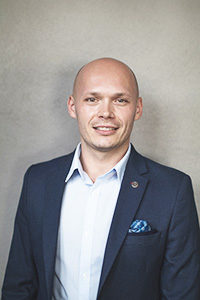 Cezary Tempiński
Sales Specialist
Special events, wedding receptions, company meetings, banquets