Thanks to the beautiful surrounding park as well as the historic and – at the same time – designer space, our restaurant specialises in wedding receptions. This special day, in such an extraordinary setting, will forever remain in your memory as nothing but a wonderful and positive experience.
Belvedere is also a perfect place for smaller family parties such as anniversaries, first communions, christenings, name days, and other.
Our extraordinary menu authored by Chef Sebastian Olma together with the remarkable interiors designed by Borisa Kudlicka guarantee an unforgettable experience.
To organise a family party, please contact our Sales Department, which will prepare your individual offer.
In Belvedere you may organise a wedding reception or a special occasion dinner for up to 300 guests.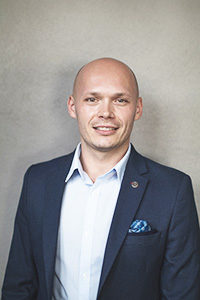 Cezary Tempiński
Sales Specialist
Special events, wedding receptions, company meetings, banquets